Welcome to our site, where we provide the most incredible modern house interior design ideas that will turn your living area into a lovely and elegant retreat. From minimalist elegance to integrating cutting-edge smart home technology, we've compiled a list of inspiring trends and designs to improve the aesthetics and utility of your house. Let's get started and explore these interesting modern house interior ideas!
1. Inspiring nature indoors
By adding natural components into interior spaces, biophilic design strives to reconnect inhabitants with nature. This concept recognizes the underlying human desire to connect with the natural environment. In order to bring in natural light and views of the outside, use indoor plants, living walls, natural materials such as wood and stone, and huge windows. This modern house interior idea can reduce stress, increase productivity, and improve general well-being.
2. Furniture with multiple purposes
Multifunctional furniture is a game changer for people who live in tiny places or want to maximize their living space. Sofa beds, coffee tables with storage, wall-mounted desks, and dining tables that fold down when not in use are all examples. These space-saving solutions allow you to maximize your living space while maintaining a fashionable and functional living environment. It is considered as one of the best modern house interior ideas for you to improve your space.
3. Modern house interior with a touch of luxury
It instantly conjures a warm and welcoming vibe with its comfortable furniture and tranquil colors across each area. Metallic accents complement the calm colors of this modern home design.
We recommend choosing monotone colors to produce the modern luxury house design. Which in this example are warm beige and brown tones. Additionally, as seen in this modern house interior, you can employ materials such as wood, metal, and leather.
4. Smart home technology, an necessary modern house interior for you
The way we interact with our living areas has been transformed by smart space technologies. It enables homeowners to remotely and efficiently control many components of their home.Voice-automatic artificially intelligent assistants like Amazon Alexa and Google Assistant, as well as automated lighting and thermostat systems, help to develop the modern house interior inside by providing ease, energy savings, and improved security. Smart appliances and entertainment systems can also be integrated to create a genuinely connected and futuristic household.
5. Expressionistic artistic components
Art is important in interior design because it gives a personal touch and a feeling of individuality to your home. Curate one-of-a-kind artworks, sculptures, and personalized items that reflect your preferences and interests. Consider making a gallery wall to display your best artwork, photographs, and mementos. These modern house interior ways will definitely distinguish your area and express your narrative to anybody who visits. You can follow some the fascinating art poster from Koolteee to make your living space more attractive:
The 1975 Don't Like Menthols Poster
Quite simple but art!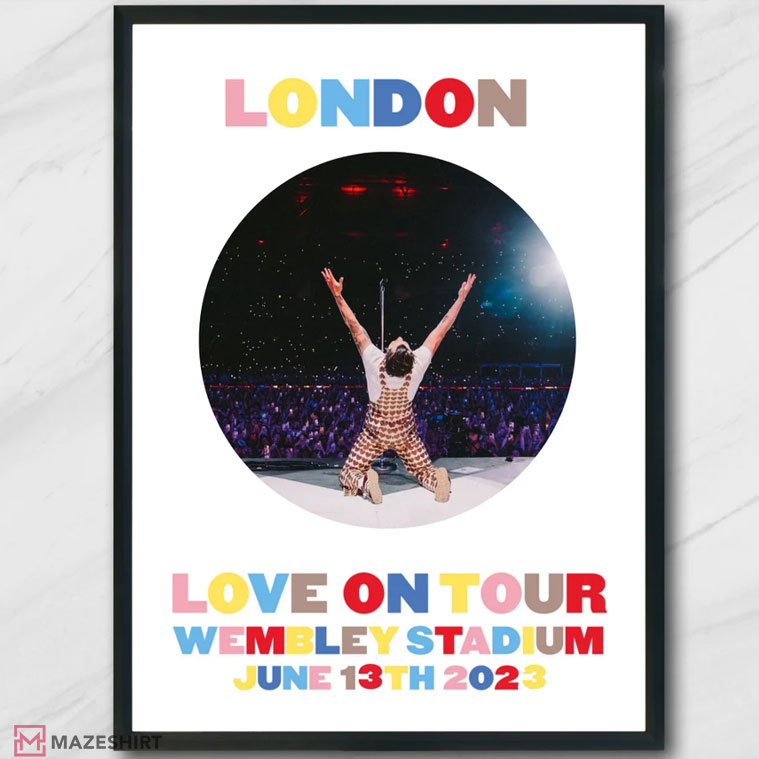 Harry Styles Tour Gift For Fan Poster
A colorful poster for ones who like the music tastes of Harry Style.
The Matrix Retro Modern Art Poster
Modern art poster in your modern house.
6. Modern house interior for sustainable living
Sustainable interior design aims to reduce a home's environmental effect while retaining aesthetic and utility. For furniture and decor, choose eco-friendly materials such as bamboo, salvaged wood, and recycled materials. Reduce your energy use by investing in energy-efficient equipment and lighting. Consider using passive design approaches such as proper insulation and ventilation to make your home more energy-efficient.
7. Strive with bright color schemes
Bold hues add flair and vibrancy to your home's interiors. Experiment with dramatic hues such as deep blues, rich greens, and vibrant yellows by using accent walls, bold furniture, or colorful artwork. Combining strong colors with neutral backgrounds can result in a visually appealing and balanced design so that you can have a modern house interior with an exciting and dramatic atmosphere.
8. Minimalist elegance
This modern house interior style emphasizes the concept of "less is more". Minimalist house design entails clearing up your environment and focusing on the essentials in order to create a clean, tranquil, and stylish ambiance. As the basic palette, use neutral hues such as whites, grays, and earth tones, and add furniture with clean lines and simple designs. Avoid over-decorating and instead let the primary components stand out, generating a sense of tranquility and timelessness.
9. Hygge-like atmosphere
Hygge is a Danish concept that focuses on creating a pleasant and content environment that promotes well-being and happiness. Use soft and cozy materials, such as chunky knit blankets and toss cushions, to achieve this. Choose warm, inviting lighting like candles and gentle lamps. Create intimate seating places and encourage quality time spent with loved ones in a warm and welcoming environment. This is a modern house interior design you should not miss.
10. Furniture made of solid wood on a white background
Do you like wooden furniture? A resort-style home is typically furnished with dark, finely crafted wooden furnishings. You should definitely have your walls painted white. To complete the theme, add some wooden furniture, a statement chandelier, and a few decor pieces. If you want to add extra personality to the space, consider hanging a few artworks.
11. Aesthetics of industrial chic
Industrial chic is a style that combines industrial and modern elements and is commonly found in converted lofts or warehouse areas. It combines raw and unpolished materials such as exposed brick walls, metal beams, and concrete floors with modern furniture and decor. The mix of old and contemporary produces a distinct and edgy environment that is both fashionable and visually appealing. It is absolutely the modern house interior method you should keep in mind.
12. Living spaces with an open layout
Because it fosters a sense of spaciousness and stimulates social interaction, open concept living has grown in favor. You may create a smooth flow between spaces by removing walls and impediments between the kitchen, dining, and living areas. This design encourages a more inclusive environment by allowing family members and guests to readily interact and engage. Use area rugs, variable ceiling heights, or strategically positioned furniture to form different zones within the open room.
Conclusion
You may improve the aesthetics, practicality, and atmosphere of your home by implementing these wonderful modern house interior ideas. The idea is to create a space that connects with your personality and lifestyle, whether you like a minimalist, eco-friendly, or expressive design. With a thoughtful approach to modern home decor, you can turn your living space into a haven that reflects your distinct style while also assuring comfort and functionality. Have fun designing!