Patriotic decorations play an important role in setting the tone for festive occasions in a world where we celebrate our national pride. Creating a visually appealing and energetic ambiance may enhance the experience for everyone, whether it's Independence Day, Veterans Day, Memorial Day, or any other patriotic event. In this blog post, we'll look at some unique ideas and step-by-step directions for making July 4th decorations that will last a lifetime.
1. Star-spangled banners
To add flair to your patriotic decorations, make your own star-spangled banners. Cut out star shapes from blue cardstock or foam sheets and hot glue them to a string or ribbon. Hang the banner across your porch, walls, or above the buffet table to instill a patriotic attitude in your place.
There are many sorts, such as paper banners, fabric banners, and DIY solutions made from recycled materials. Learn how to make eye-catching star designs, incorporate red, white, and blue colors, and display your banners in a variety of indoor and outdoor settings. From traditional flag-inspired motifs to contemporary geometric patterns, you will find ideas to bring your room to life. It's one of the amazing patriotic decorations ideas for you.
2. Front yard patriotic decorations
Decorate your front yard to demonstrate your patriotism. Plant red and white flowers in garden beds or pots, arranging them in the shape of a flag. Display bunting or patriotic banners on your front porch, and giant flags on poles or against the façade of your home. Consider adding spotlights to the display at night to show off your patriotic enthusiasm to the entire neighborhood.
Incorporate patriotic yard art and signage to display your patriotism. Investigate do-it-yourself projects like wooden flag pallets, painted rock flags, and reused metal sculptures. We'll provide you step-by-step directions and innovative ideas for incorporating patriotic symbols and messages into your outdoor locations. From welcome front porch signs to whimsical garden decorations, you'll find ideas for making a patriotic statement with your patriotic decoration for outside.
3. Illuminating patriotic decorations ideas
Lighting is vital in creating the right atmosphere for any event. This section will look at creative ideas for patriotic lighting displays. Discover how to make entrancing lanterns out of mason jars, fairy lights, and patriotic patterns. Learn how to use string lights, lanterns, and pathway lighting to improve your outdoor celebrations. These lighting solutions will enhance the patriotic ambiance of any backyard barbeque or evening fireworks viewing party.
Use inventive lighting options to extend your patriotic decorations into the evening hours. We will look at anything from string lights and lanterns to solar-powered pathway lights to see how you can combine patriotic colors and patterns into your outdoor lighting displays.
Discover how to use strategically positioned lights to create a mesmerizing ambiance, such as emphasizing flag displays or creating a starry appearance in your yard. After sunset, let your outside space light with patriotic pride. This is one of the patriotic party decorations you should keep in mind.
4. Red, white, and blue are integral part in your patriotic decoration ideas
Decorate your outdoor spaces with vivid displays of patriotic flowers and plants. We'll show you how to choose red, white, and blue blossoms to make gorgeous floral arrangements in pots, garden beds, and hanging baskets. Consider patriotic planters, such as red, white, and blue painted terra cotta pots or recycled wooden crates. Learn about plant kinds with patriotic colors and how to arrange them to create a visually beautiful and unified outdoor garden. You can take a look at these items from Koolteee to make the patriotic decorations on holiday more amazing: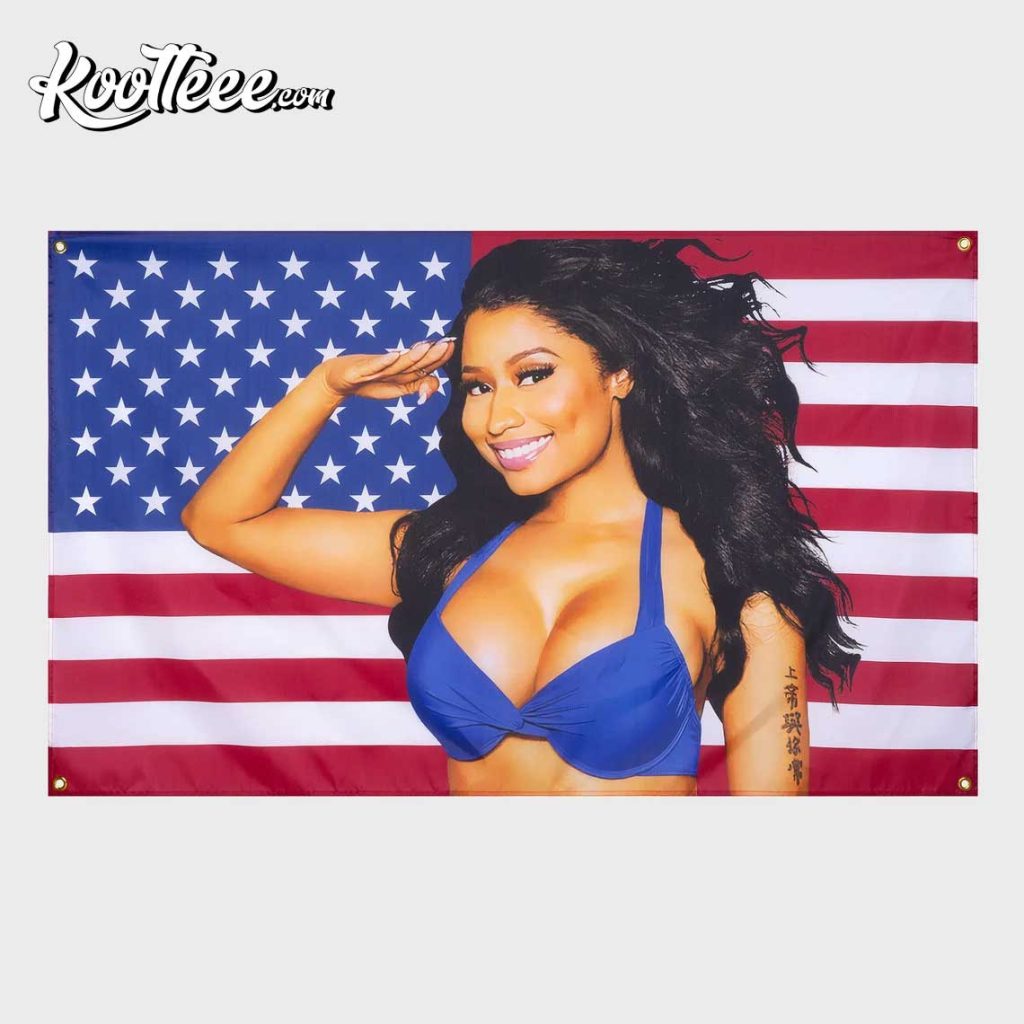 Nicki Minaj Tapestry For College Dorm Wall Best America Flag
It's one of the most amazing patriotic decorations ideas for Nicki Minaj's fan.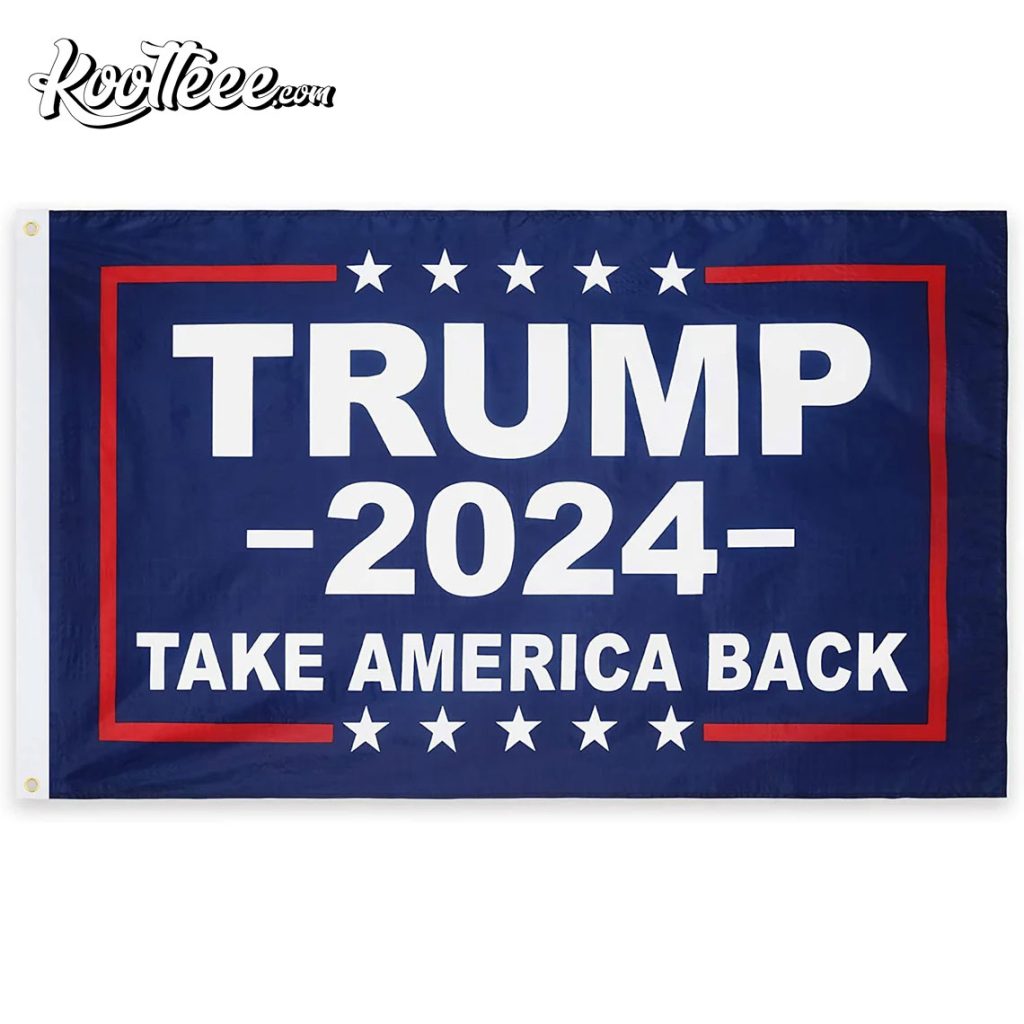 Trump 2024 Flag Take America Back Banner Decoration Flag
You can hang decorative flags in the room to show your affection for Trump.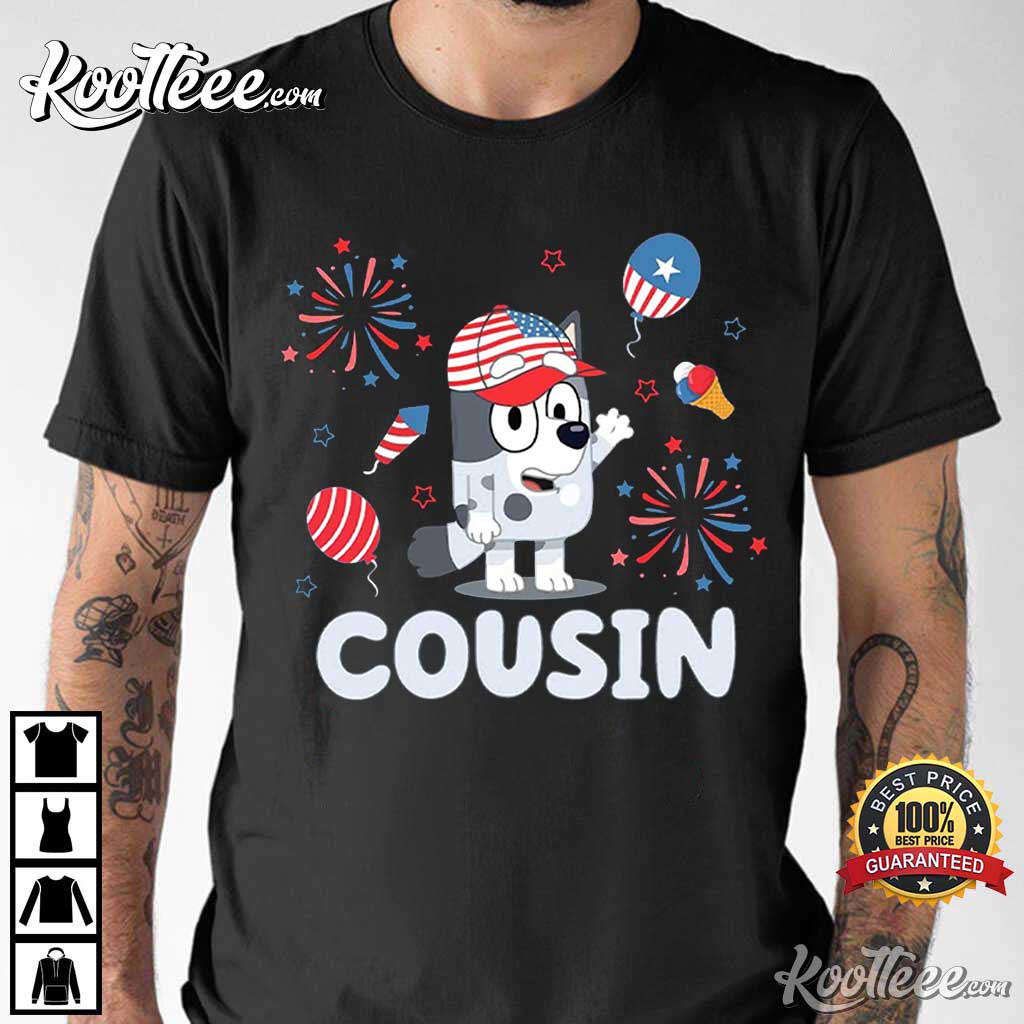 Muffin 4th of July Bluey T-Shirt
No need to decorate, but you can still show your patriotism with this special t-shirt.
5. Tabletop triumph
Turn your dining table into a patriotic work of art. Make a table runner out of fabric or paper in the colors of the flag. As the centerpiece, arrange little American flags in exquisite vases or mason jars filled with red, white, and blue flowers. To create a consistent and attractive table arrangement, use patriotic-themed placemats, napkins, and plates. it is considered as one of the fascinating patriotic decorations for you.
6. The All-American wreath
A wreath is a timeless emblem of welcome and celebration. We'll look at different ways and resources to make a stunning All-American wreath. We'll walk you through the process of making everything from basic burlap and ribbon wreaths to one-of-a-kind fabric and floral arrangements, including ideas on color harmony, attachment methods, and embellishments. Whether you like a rustic, farmhouse-style wreath or a vivid, contemporary design, this area will inspire you to make a patriotic wreath.
Begin by creating a visually appealing wreath that represents the patriotic attitude. Collect ribbons in red, white, and blue, as well as little American flags and artificial flowers. Wrap the ribbons, alternating colors, around a foam or wire wreath form and fasten with hot glue.
Then, strategically lay the flags and flowers around the wreath, securely affixing them. Hang it on your front entrance or use it as an inside centerpiece. It's one of the significant patriotic decorations elements for you on holiday.
7. Quotes could make your patriotic decorations more appealing
Words have the ability to inspire and elicit emotions. Patriotic quotations and fonts can offer a meaningful touch to your wall design. We'll experiment with different design styles and fonts to highlight renowned patriotic words such as the Pledge of Allegiance, national anthems, and great patriotic quotes from historical people. Typography and phrases, whether as a vinyl wall sticker, framed print, or custom-painted lettering, serve as a continual reminder of the values and principles that make your country unique.
8. Murals and wall decals
For patriotic wall decor, wall decals and murals are a versatile and customized alternative. We'll talk about how to pick the correct size and design for your room, whether you want a little decal with a patriotic statement or a large-scale mural representing a historic moment. Consider silhouette-style decals of soldiers, eagles, or national monuments, or custom-designed murals that depict a location or landscape that represents your patriotism on 4th of July.
Conclusion
Patriotic decorations are an effective way to convey national pride and foster a sense of solidarity and joy. By adding these innovative ideas into your decoration, you can create an environment that not only commemorates major milestones but also creates a stronger connection to your country. Allow your imagination to go wild as you construct unforgettable festivities packed with patriotism and pride, from wreaths and banners to lighting displays and outdoor decor.