Do you want to be an online entrepreneur but aren't sure what business to start? Not to worry, the internet world offers a plethora of interesting prospects for anyone willing to take the plunge. We have compiled a list of amazing online business ideas to help you start your entrepreneurial career and turn your passion into profit.
1. Social media administration
Many businesses and influencers struggle to successfully manage their social media accounts. Provide services for social media management, such as content development, scheduling, audience engagement, and analytics reporting. To simplify your process, use social media platforms like Hootsuite or Buffer. It should be put in your online business ideas because it can attract many customers.
2. Online course
Offer online coaching or consulting services if you have experience in a specific subject. To conduct one-on-one or group sessions with clients, use platforms such as Zoom or Skype. To attract clients from all around the world, establish an online presence through content marketing, guest blogging, or social networking.
Create and sell online courses to share your experience and knowledge. Choose a subject in which you thrive, such as cuisine, photography, marketing, or a specific expertise. Teachable, Thinkific, and Udemy are platforms that allow you to develop, host, and sell your courses to a global audience. This is one of the best online business ideas you should not miss.
3. Content creation
Content creation allows you to express your creativity while also building a dedicated audience. Choose a platform that corresponds to your content kind, such as YouTube for videos, podcasts for audio, or blogging services like WordPress for written content. On services like Patreon, you can monetize through advertisements, sponsorships, merchandise sales, or direct support from your audience. It is one of the easiest online business ideas for you to start.
>>> You can follow thissample blog: 10+ Best Wedding Gifts Absolutely Make Amazing Impression
4. Dropshipping
Dropshipping is one of the low-risk online business ideas in which you collaborate with suppliers to sell their products on your website. You are not responsible for inventory or shipment; instead, the supplier fulfills the orders. To find products and automate the order fulfillment process, use dropshipping services such as Oberlo or AliExpress.
5. Online shop, one of the most attractive online business ideas in today
An e-commerce store sells products or services online. Choose a market niche or product category that you are enthusiastic about. To effortlessly set up an online store, use e-commerce systems like Shopify, WooCommerce, or Etsy. To cultivate a loyal customer base, focus on developing an appealing website, optimizing product listings, and delivering exceptional customer service. For example, You can refer to the business model at Koolteee with the following quality t-shirt products: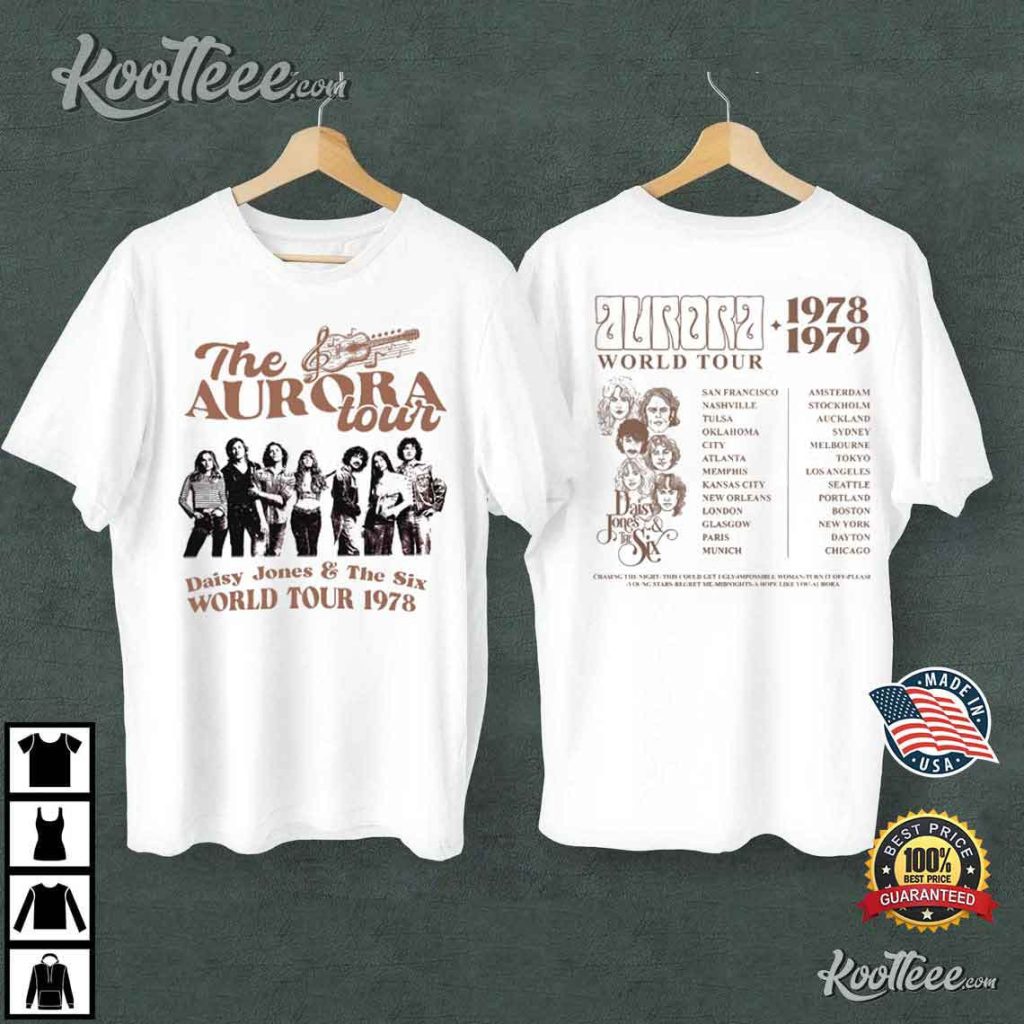 2 Sides Vintage Daisy Jones And The Six T-Shirt
Amazing T- shirts for you.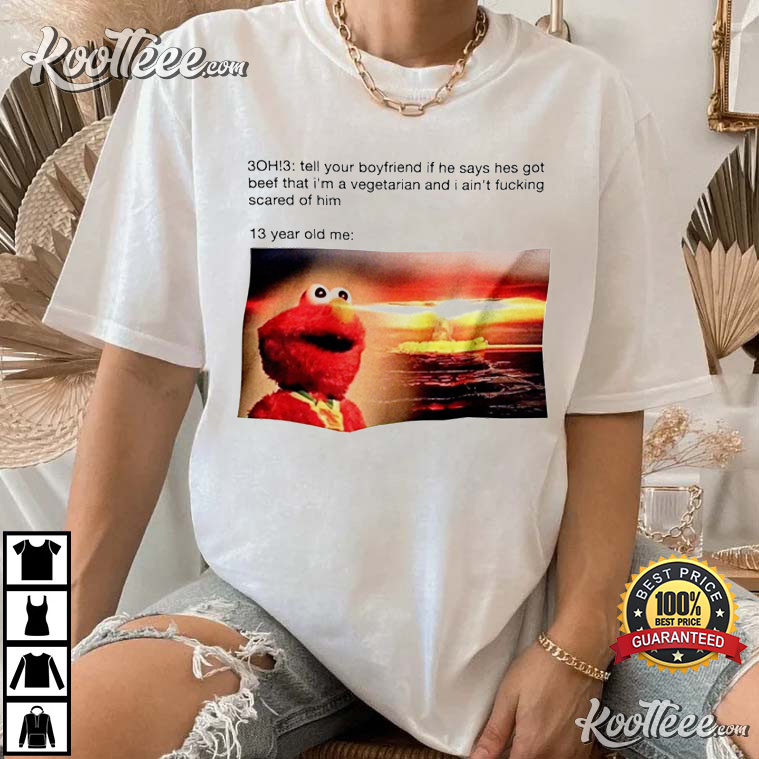 3OH3 Tell Your Boyfriend If He Says T-Shirt
Something to tell to your boyfriend.
2023 Motionless In White Scoring The End Of The World Uk Europe Tour T-Shirt
Trendy T-shirt you must get it.
6. Solutions for remote work
With the advent of remote work, there is an increased demand for tools and services that enable effective collaboration. Create remote team and business-specific project management software, communication tools, and virtual team-building platforms. This is one of the most effective online business ideas which can reach many target audiences.
7. Online health and fitness
Consider offering online classes, personalized exercise regimens, or wellness counseling if you are enthusiastic about fitness and wellbeing. Reach a global audience by using video platforms or fitness apps. It will be the fascinating online business ideas that you can intend for women who have a lack of time to work out at the gym.
8. Web design and development
Provide web design and development services to businesses and individuals wishing to build or improve their online presence. Offer your web design and development expertise to businesses and individuals.Create a portfolio of your work and use freelance services like Upwork or Fiverr to find clients. Provide high-quality websites that are responsive, user-friendly, and visually appealing. This is one of the most profitable online businesses you should try.
9. Subscription box service for a specific niche
Curate and offer one-of-a-kind products to subscribers who are passionate about a particular niche. Create a subscription box service for eco-friendly products, cosmetic basics, gourmet foods, or hobby-related items, for example. By supplying carefully selected and high-quality products, you can provide a wonderful and personalized experience for your members.
10. Digital goods
Digital items provide fantastic prospects for passive income. Create and sell digital products to capitalize on your skills. Create digital assets that meet the needs of your target audience, such as e-books, online courses, stock pictures, software, or design templates. Platforms such as Gumroad, Teachable, and Etsy enable you to safely sell and distribute your digital products. It is considered as one of online business ideas from home that could bring profit for you.
11. On-Demand Printing
Without keeping inventory, you may create custom designs for items such as T-shirts, mugs, and phone cases. Use print-on-demand companies like Printful or Redbubble to handle product manufacturing and shipping, leaving you to focus on your designs and marketing. It is one of the effective online business ideas for designers.
12. Online teaching of languages
Teach a language you're fluent in to students all around the world through online language teaching platforms. Make friends with students from other backgrounds and cultures. This is one of the most suitable online business ideas for senior students or freshers.
Make the most of your language talents by teaching a language you're fluent in to students all around the world. Language learning platforms such as italki and Verbling pair language students with experienced teachers for one-on-one language classes. You can construct lesson plans, hold virtual lessons, and assist students in improving their language skills.
13. Online business consulting
Provide remote business consulting services to entrepreneurs and startups seeking help in many facets of their business. Your experience could include strategy creation, market research, financial planning, operations, or marketing. Use internet communication tools to efficiently cooperate with clients.
14. Handcrafted items and artwork
Consider selling handcrafted products and artwork online if you have artistic talents and enjoy crafting. Etsy, for example, provides a marketplace for handmade and vintage things, attracting a vast community of creative buyers and sellers.
Conclusion
For aspiring entrepreneurs, the online world is flooded with opportunities. Choose the best online business ideas that correspond to your interests, talents, and target audience. Prepare to put time and effort into developing your online identity, engaging your audience, and offering value. Remember that success does not happen quickly, but with hard work and innovation, you may turn your online business ideas into a profitable operation.