Many people dream of visiting the United States because the possibility to live, study, and work in the bustling land excites visitors. When you visit the United States, you will have more opportunity to enjoy the culture, cuisine, and appealing tourist destinations, particularly many beaches in the US. As a result, many tourists are interested in and choose US excursions. Let's take a look at 10 of the best beaches in the US.
1. Manele bay in Hawaii, one of the beaches in the US you should not miss
Hulopoe Beach on Lanai Island, Manele Bay, has long been regarded as one of the most beautiful beaches in the world, with the finest sand in the world. The resorts boast views that span across the bay, allowing you to take in all of the breathtaking nature. Colorful fish swim in the pristine blue sea at a marine animal sanctuary. In reality, the dive sites here are among the greatest in Hawaii, with relatively warm water temps and diverse habitats.
This beach is also one of the greatest in Hawaii for outdoor activities including swimming, surfing, sunbathing, snorkeling, and picnics. Dolphins and sea turtles frequent this semicircular bay, making it an excellent place to watch them. The east side of the Hulopoe Sea is an intriguing "tide pool" location to visit, especially at low tide, where you can view crabs, starfish, small fish, and other marine life.
2. Myrtle, South Carolina
Myrtle Beach is the epicenter of every East Coast holiday, with resorts lining the 60-mile Grand Strand. It is considered as one of the prettiest beaches in the US. Every year, around 14 million people visit this beautiful subtropical beach. Throughout the summer, there are numerous fascinating activities for young people in the city, such as marine entertainment places, water parks, restaurants, and lively outdoor music and entertainment areas. Myrtle Beach, with its immaculate white sand and gorgeous scenery, is ideal for swimming, sunbathing, boating, recreational fishing, and even windsurfing.
3. Nantucket, Massachusetts
Nantucket features one of the most magnificent beaches in the US, stretching from the northeastern shore of Coatue to the western tip of Madaket. When you visit here, you will feel as if you are in a fairy tale. White wooden buildings surrounded by wild rose bushes stand out against the blue of the sea and sky. The community is very open and accepting to all. There are two beaches here: one for windsurfing and one for children, both of which are safe, with few rocks and calm waves.
4. Kauna'oa Bay, Hawaii
Tourists may recall Hawaii best through the view of Kauna'oa Bay. Kaunaoa is a gorgeous classic image of Hawaii, located on the Kohala coast in the huge Aloha archipelago.
This is also a location that shows frequently on postcards from Hawaii, which should tell you how lovely this beach is! With clean white sand, fresh coconut palms, a clear sky, a tranquil blue sea, and a magnificent arc-shaped beach in the sun, this is one of the fantastic beaches in the US! If you are planning to visit there, please take a look at these items from Koolteee.com: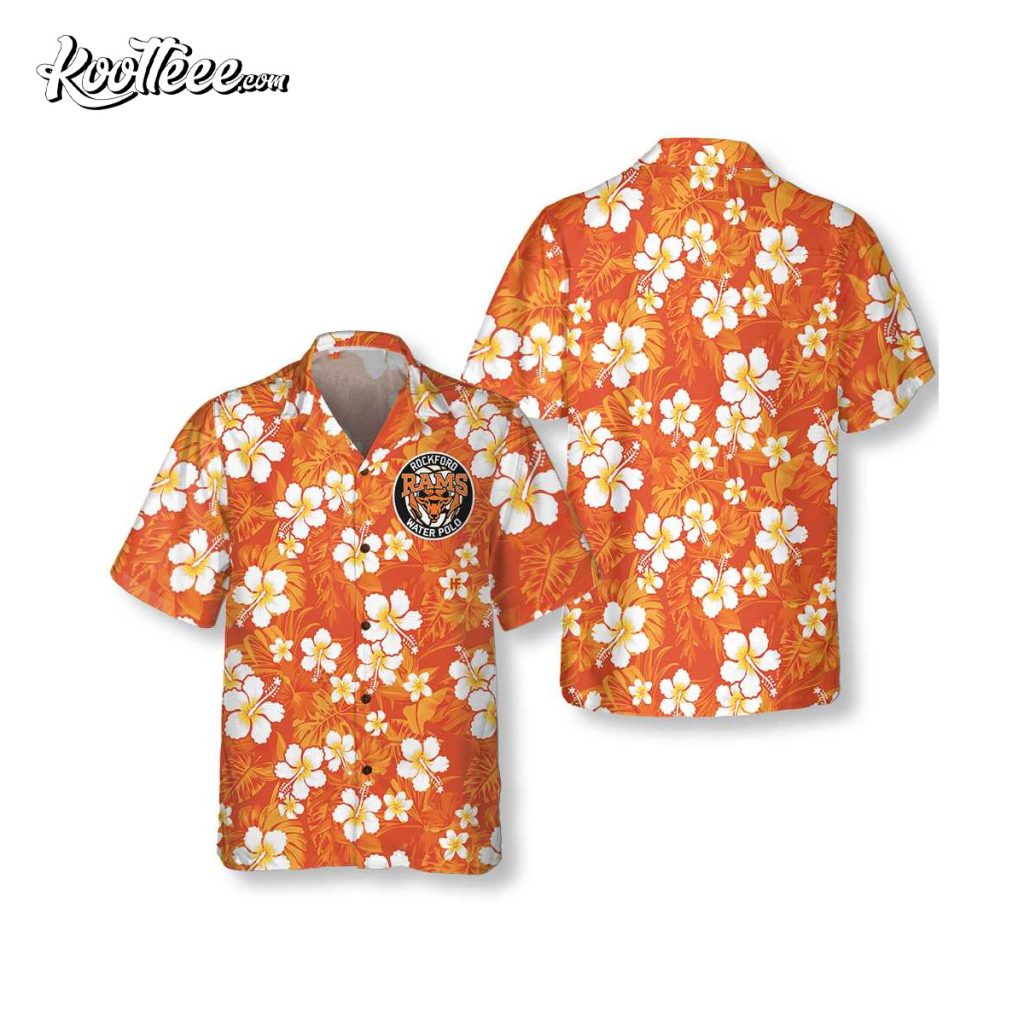 Aloha Hibiscus Chaba Flower Hawaiian Shirt
The vibrant shirt is perfect for beach walking along the beach.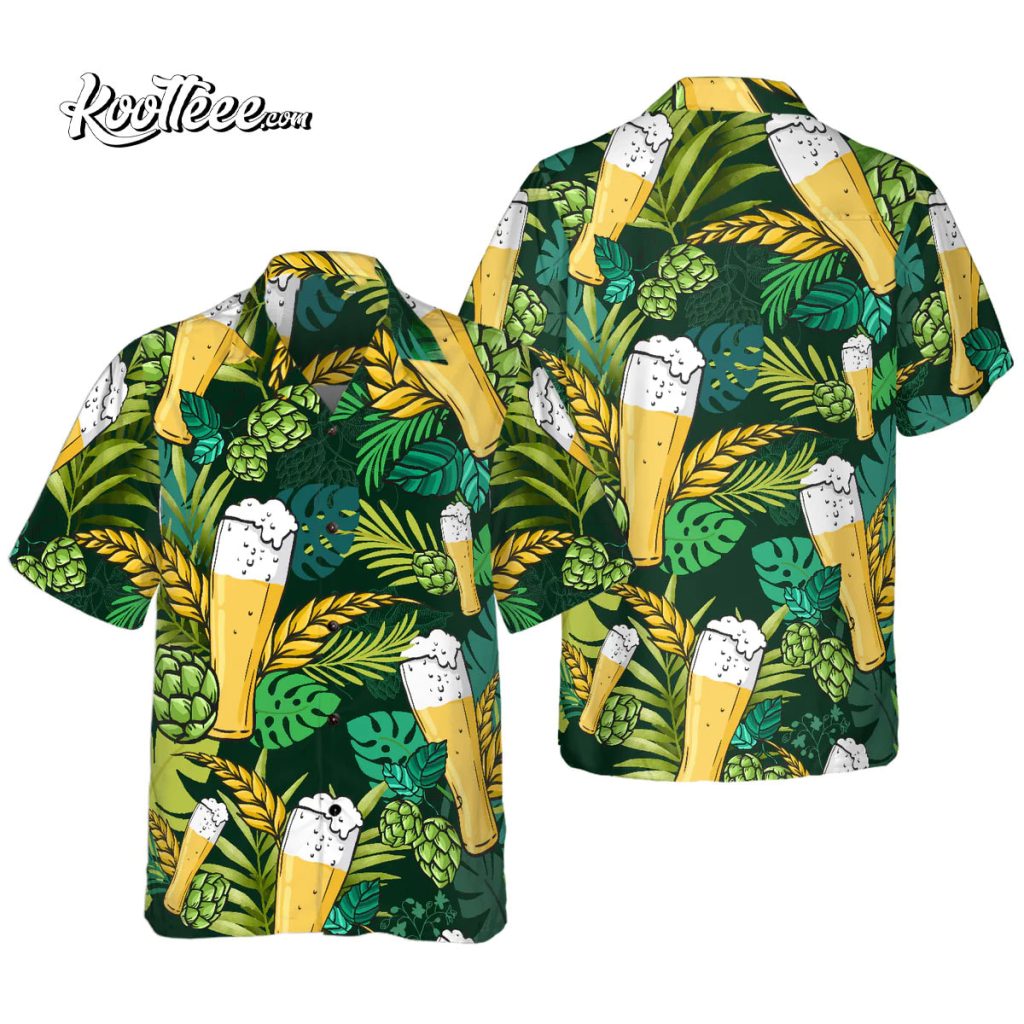 Beer Lovers Aloha Green Tropical Hawaiian Shirt
Wearing this T-shirt, "1 2 3 cheers" together on the beach and dance the Hula rhythm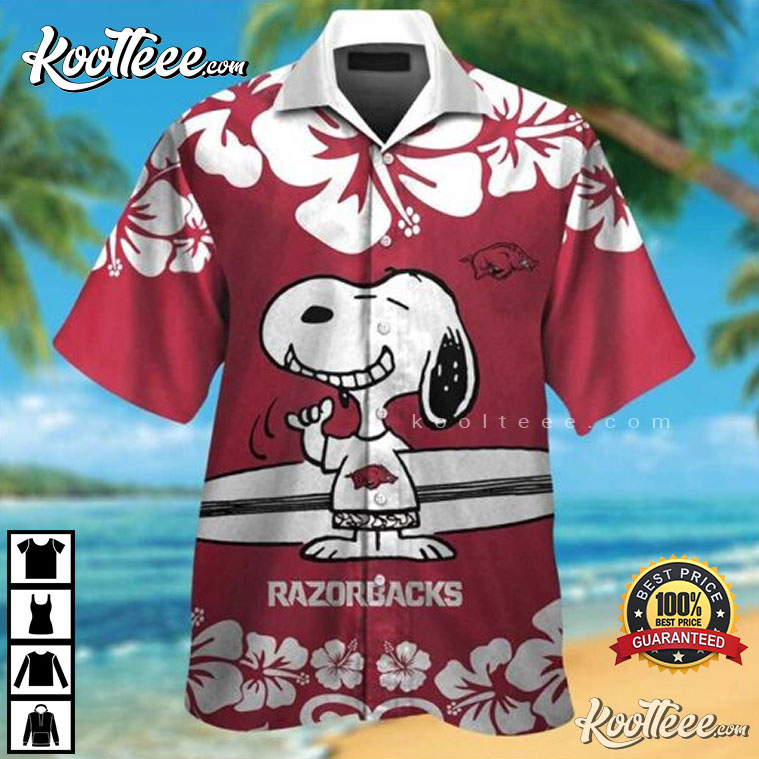 Arkansas Razorbacks And Snoopy Hawaiian Shirt
A cute shirt is very suitable for you and your family on summer holiday.
5. Clearwater beach in Florida
Clearwater is a picturesque beach that many families visit on vacation. With its long sandy shores and attractive seaside hotels, this is also a "honeymoon" destination for newlyweds. Clearwater Beach is located on the roughly three-mile-wide Pinellas Peninsula, immediately on the magnificent blue coastlines of the Gulf of Mexico to the west, and just east of calm Tampa Bay.
Autumn is commonly enjoyed by visitors while sunbathing on the white sand beach, playing beach volleyball, fishing in the water, going on a whale watching boat, or seeing the museum and aquarium. Clearwater Beach certainly lives true to its name, for it is one of the clearest beaches in the US. Clearwater maintains its natural beauty with clean beaches and water, which many beaches lose as tourists grow.
6. Coronado beach
Coronado Beach is lined with stunning seaside mansions and villas along Ocean Avenue. This 2.4-kilometer-long beach is ideal for surfing, sandblasting, and whale-watching (between December and February every year). Coronado Dog Beach, Glorietta Beach, Silver Strand State Beach, and Ferry Landing Marketplace are just a few of the local beaches.
Visitors frequently visit to swim, windsurf, and participate in dynamic and exciting games. From December to February, you may also enjoy a whale watching trip. The North Sea is also a popular destination for dog walkers and skateboarders.
7. East Hampton in New York
Walking along the beautiful sand beaches, listening to the waves, and passing by the magnificent Lily Pond estate will make you realize that East Hampton deserves to be New York's favorite destination. throughout the year. The major beach is located at the end of the scenic main road, through courtyards and fences, surrounded by grand buildings, and offers flawlessly white beaches and scrumptious lobster restaurants.
8. Cape May
Cape May, the southernmost beach on the Shore, is a hidden gem with a beautiful beach just near to the busy metropolis. You may watch the lively dolphins dance from afar while eating breakfast on colorful beds on the beach. This is one of the must-go beaches in the US.
Spend the morning at the beach before heading into town for supper at one of our specialty restaurants, or spend the day relaxing with boutique shopping and wine tastings followed by a trip to the spa. Relax on clean, family-friendly beaches that are accessible to toilets and food. Cape May has a wide range of restaurants, ranging from walk-up hot-dog shops to world-class beachside dining. Even on a wet day, there is so much to do and see in Cape May that you will not be bored.
9. Martha's Vineyard beach
As summer arrives, many people flock to Martha's Vineyard to rest and unwind. Moshup is the most well-known beach. Moshup Beach, located below the famed Gay Head cliffs, is a paradise with beautiful white sands surrounded by red-brown rocks from above.
10. Cape Hatteras in South Carolina
Cape Hatteras is a short strip of land that stretches 72 miles along the Atlantic coast from Nags Head to Ocracoke Island. The sand dunes just in front of the surf area, as well as the shoreline with breathtaking views, are what make this beach ideal. There is also the tallest lighthouse in the United States, which you may climb 248 steps to obtain a stunning perspective of this beautiful shore.
11. Conclusion
When visiting the United States, you will not only have the opportunity to learn about multi-ethnic cultures, admire unique architecture, and have fun in one of the world's largest cultural and entertainment centers, but you will also have the opportunity to roam on some of the most beautiful beaches in the US.